e-shop:  PhaedraCrespiShop.etsy.com
---
From a symbol of power and authority during the Middle Ages until the end of the 18th century and indicative of social status until the beginning of the 20th, in synonymous with unconventionality in the 60s and an absolute trend today. These are just some of the variations that the beard has undergone as a men's badge.
About a decade ago, hair returned to the previously shaved faces of boys as a result of hipster culture, perhaps the last distinct race of cities.
Today, men regardless of style keep their beards, as this has gone from the stage of trend to that of the regime. That's why her grooming is the most favorite pastime of every modern man.
The beards, therefore, also brought the need for the return of the barbers. The idealized places where a man can enjoy an authentic grooming experience, such as maintaining a beautiful and healthy beard, but also the care of his coma, away from the sometimes uncomfortable environment of that salon.
Modern barber shops specialize in men's care by offering high quality services for men who do not compromise with mediocrity, creating spaces that make the visitor feel like a member of a sophisticated private club.
Such is the relationship of the modern man with grooming today, that even a book exists to introduce you to its secrets. "The ultimate care guide for modern gentleman", published with the support of TheB.mag magazine, travels the man in the magical world of visible gentlemen through 176 pages dedicated to the culture of barber, the rise of modern gentleman, his experience grooming and haircut and personal care. 
Billy's Barber Salon
Specialists in men's care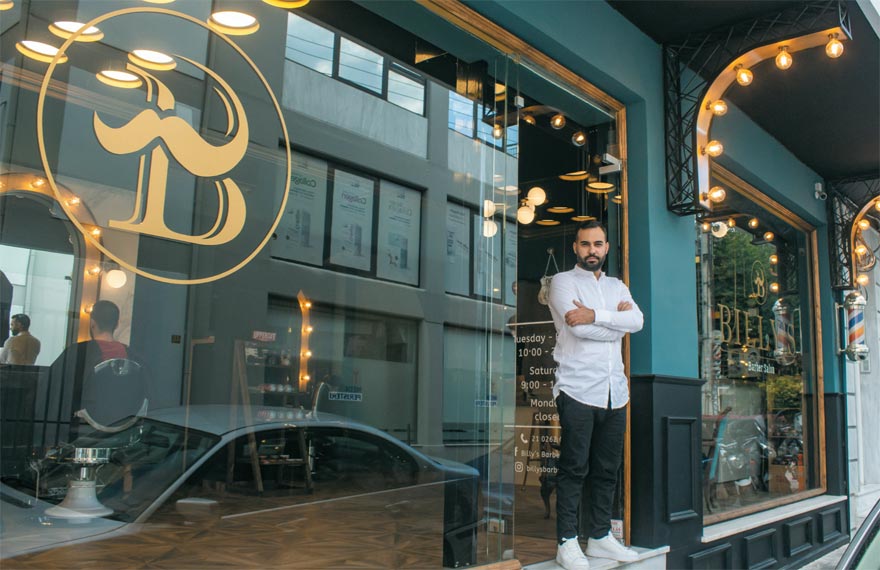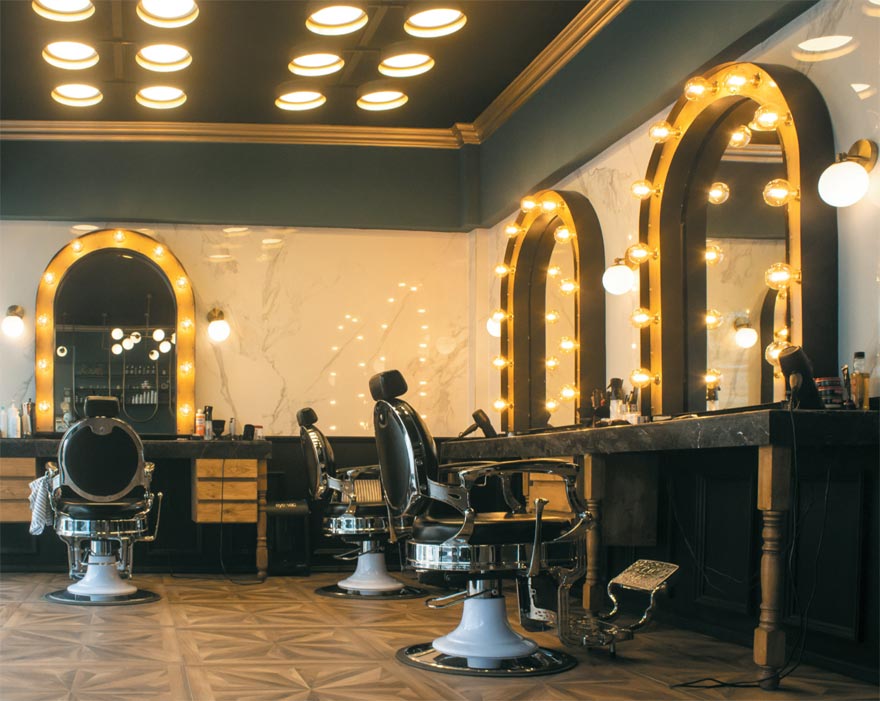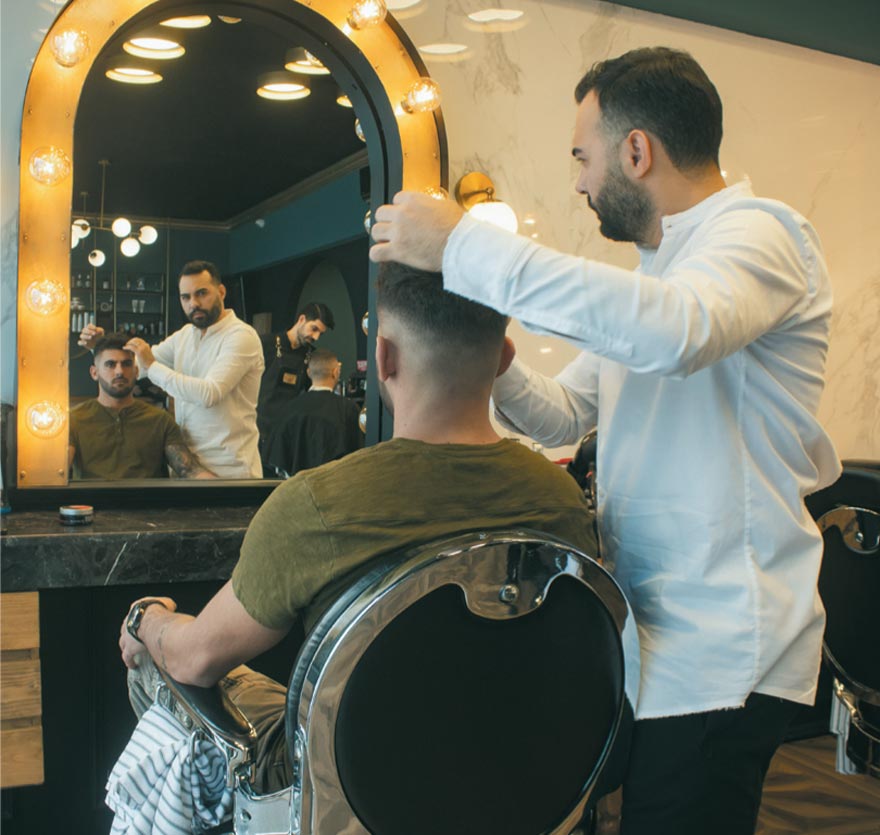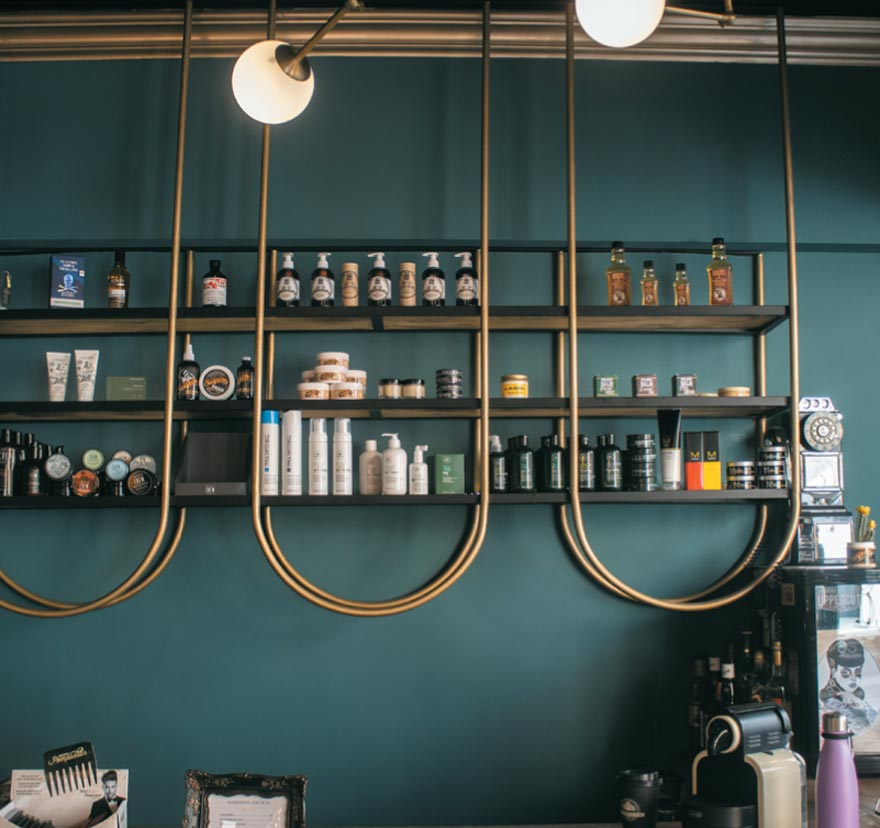 Very special Barber Salon, as well as the passion of its owner, Vassilis, for the object. Having studied in America and having been a judge in many hairdressing competitions, Vassilis (Billy) created a space dedicated to men's care. Upon entering, you will feel like you are the protagonist in an American film, as the concept of the decoration is inspired by the bars of New York and is the work of the designer, Stratos Chiotelis. They will welcome you, offer you a coffee or a drink and you will have as much time as you want at your disposal to discuss with the specialized staff what your wishes are, but also to tell you what would suit you best. Every man is different, so are his needs, something that here at Billy's they know very well and respect perfectly. So, Each service will be specialized for you, while all the products they use (and that you can get) come from America, such as Paul Michel, UpperCut, Reuzel). You will find it next to the metro of Peristeri, but if you choose to go by car there is also private parking.
Tip: The service of Private Bachelor is awesome, where the groom and his friends can close the store for a few hours, get a haircut, shave, drink their drink!
◆ Jason 41, Peristeri, 2102620808, fb:  Billy's Barber Salon
---
Hood Branded AC Barbershop
Classic haircuts and traditional shaving in a space that takes care of the man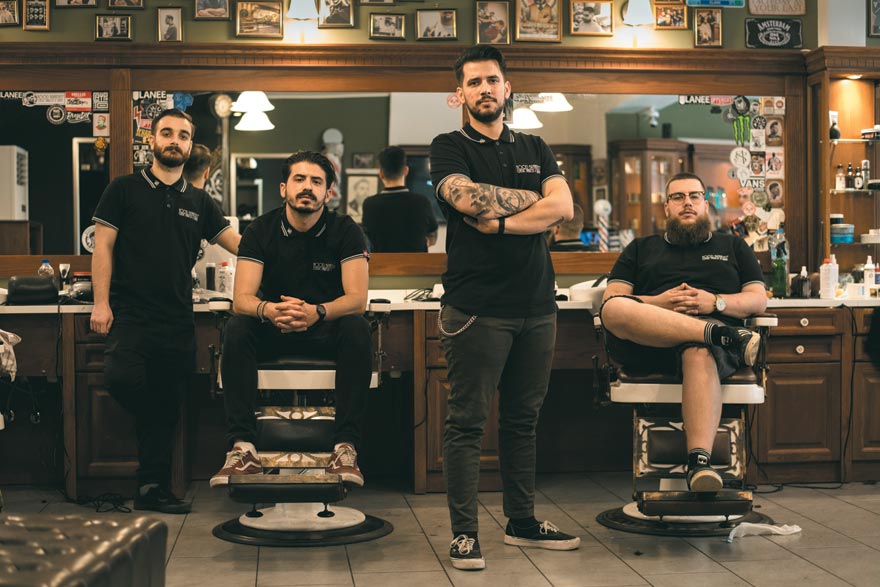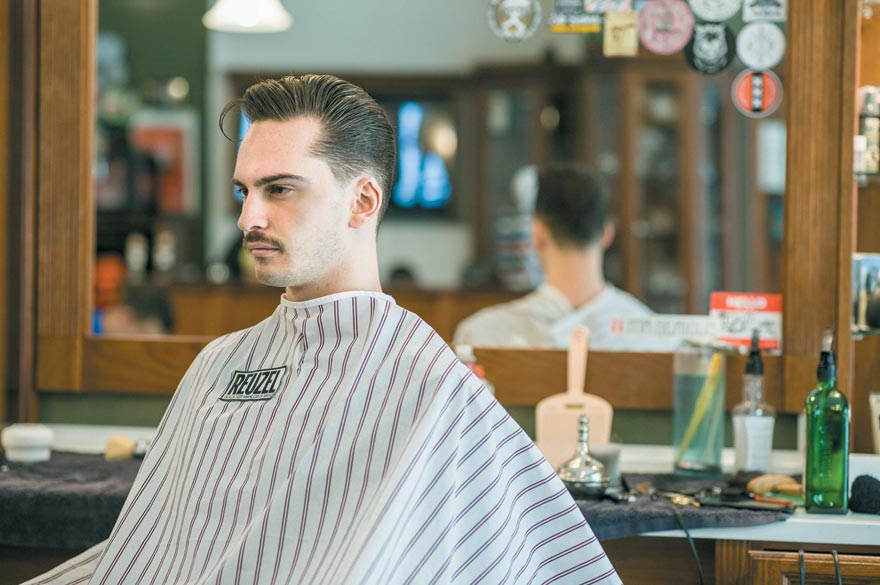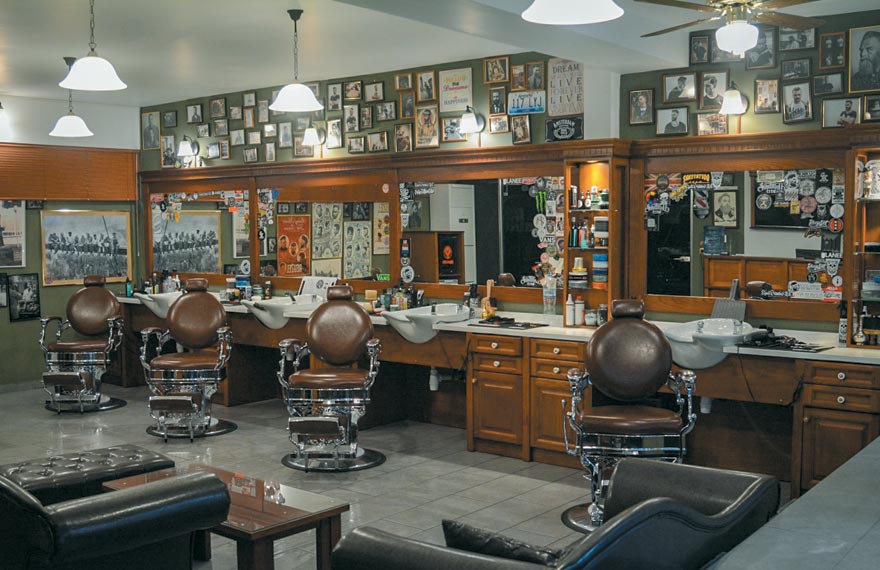 The Hood Branded team offers a complete experience of relaxation and care for men, which means that in addition to being more beautiful, you will also come out of their hands very refreshed. The children are experienced and specialized in classic haircuts and traditional shaving. Timeless haircuts from the '30s,' 40s and '50s will fit your face perfectly, while the traditional shave is a real treat, with the warm towels, the masterful shaving with the face, the creams he will love. your skin. At Hood Branded, of course, your beard or mustache will be groomed, always with an emphasis on the most classic look and away from exaggerations.
◆ Pindou 20, New Philadelphia, 2102583437, fb: Hood Branded AC Barbershop
---
Barber House
Wool, beard, mustache found their teacher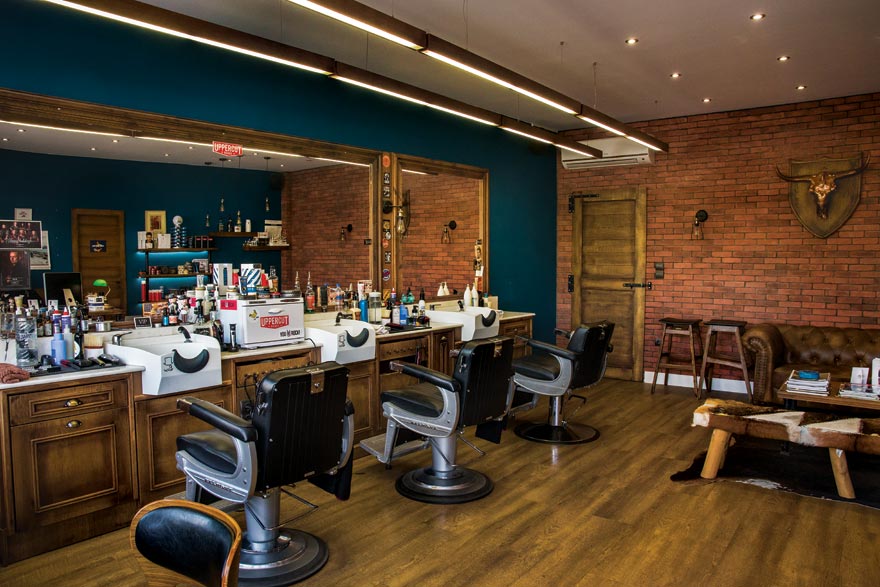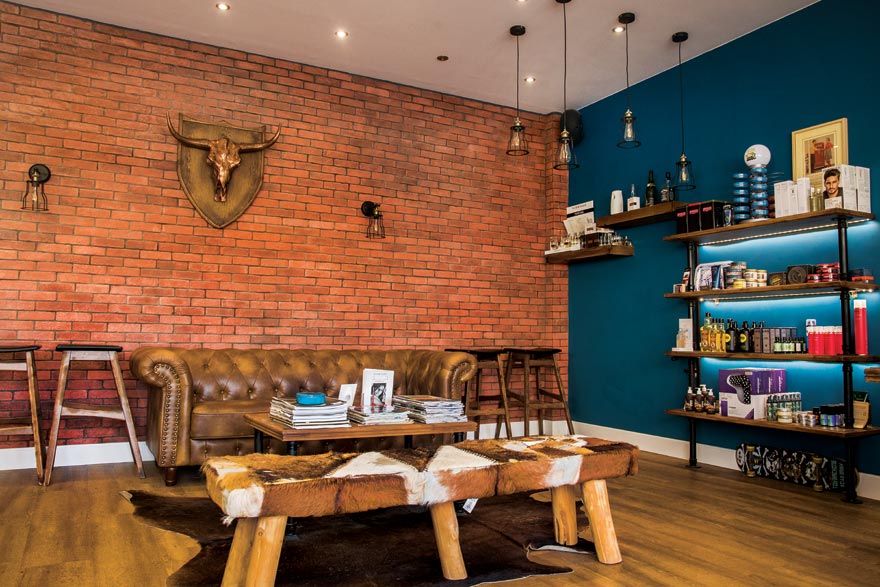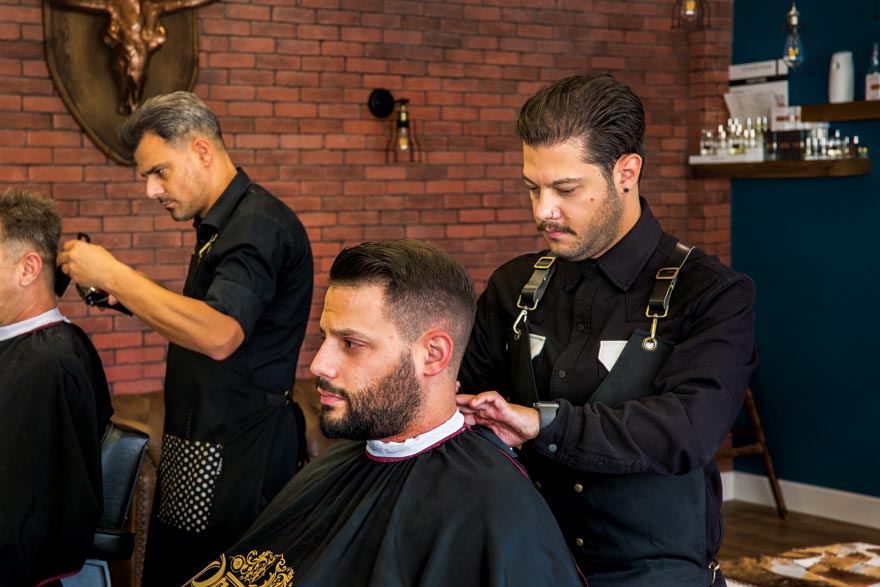 Wood, large windows, leather armchairs, a sense of ritual. When you are being cared for by Thodoris, owner of Barber House, or another member of the fully trained staff, you may think that you are playing in an American movie, after all, the setting is reminiscent of something like that. Anyway, at least you didn't go down without explaining yourself first. Whether you like old or new school, that is, style from the '20s,' 30s, '40s or later, after 2000, the kids here are what we call experts. Not only in the haircut but also in the shaving, where, after properly preparing your skin with warm towels, with the traditional face mask they will take care of your beard or mustache in the best way. Whether you are 15 years old and want something modern or you are a manager in a big company and you are looking for something more classic, Barber House is for you. Along with all this, there are dozens of face and head care products from England, Ireland, Germany and the Netherlands, many of which you will not find anywhere else. It is necessary to make an appointment by phone.
◆ Aitolias 30 Gerakas, 2114065213, fb: Barber House
---
The Blind Dandies
Men's care at another level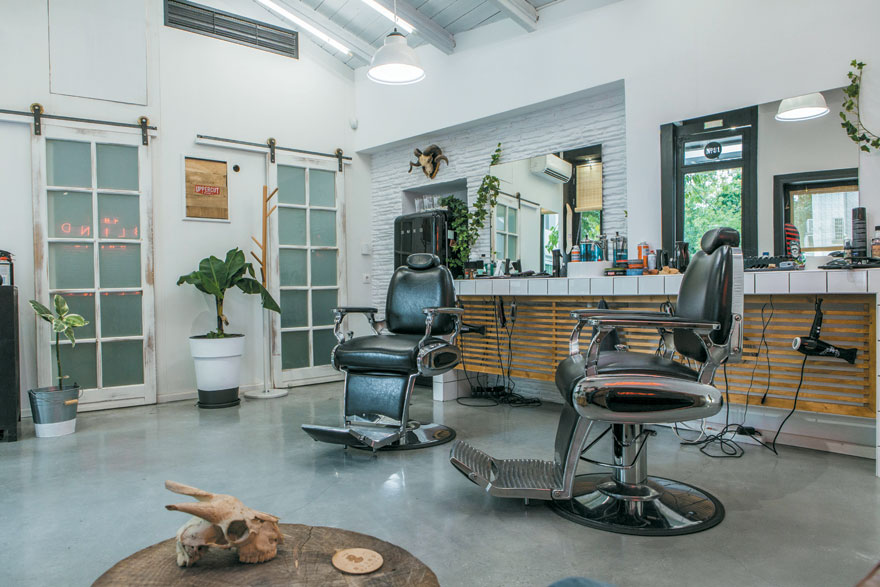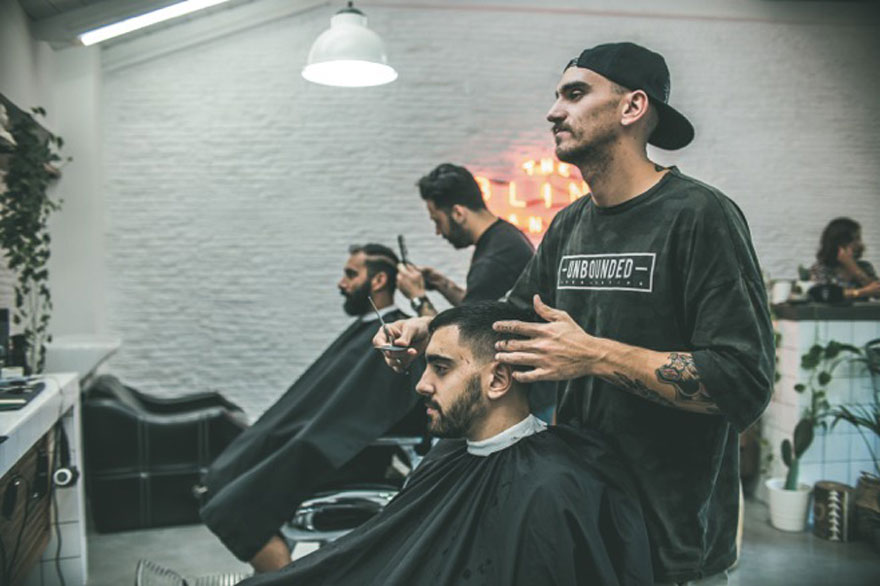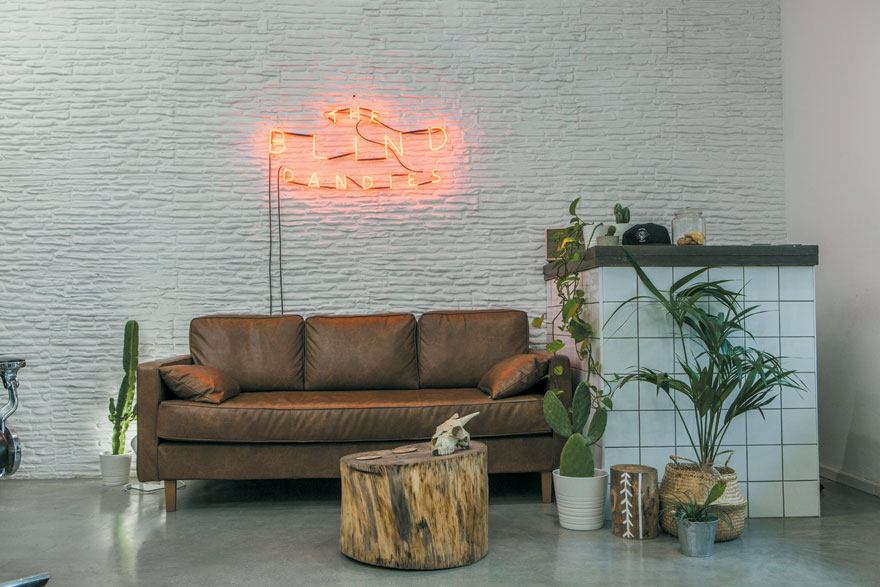 If we were in New York in the '30s, Blind Dandies would definitely be the perfect entrance to a guilty bar. The reality is not far away, as you meet it in a small impasse in Chalandri, where the famous Speakeasy bar was once housed (yes, this one with the nice roof!). You definitely want to get to know this Barber Shop, not only for the high level grooming services it offers, but also for the friendliness of the children and the nice atmosphere! Panos, Hermes and Sona achieve something very important, when they give this vibe that you asked for in the half hour that you dedicate to your treatment. Experience – because it's about experience – has the following order: you sit for a shower, after you've said a big yes to a NOCTUA (no one ever said no to a beer), you enjoy the haircut and then you look in the mirror and thank yourself for the gift you gave him. Well, in the end you can't stand it and you ask Panos about his hat. He will tell you about his collaboration with WE RIDE LOCAL and you will get one too. You can get a sweatshirt, why not? Boys of all ages, you must visit Blind Dandies. Nothing else, then you will forget how you managed your care before. Make an appointment and hurry to Chalandri. Unless you're around Saturday, the phase is walk-ins ONLY! you must visit Blind Dandies. Nothing else, then you will forget how you managed your care before. Make an appointment and hurry to Chalandri. Unless you're around Saturday, the phase is walk-ins ONLY! you must visit Blind Dandies. Nothing else, then you will forget how you managed your care before. Make an appointment and hurry to Chalandri. Unless you're around Saturday, the phase is walk-ins ONLY!
◆ Agia Paraskevi 31 Halandri, 2111111737, fb : The Blind Dandies , insta:  theblinddandies
---
Brotherhood Barber Shop
Family affair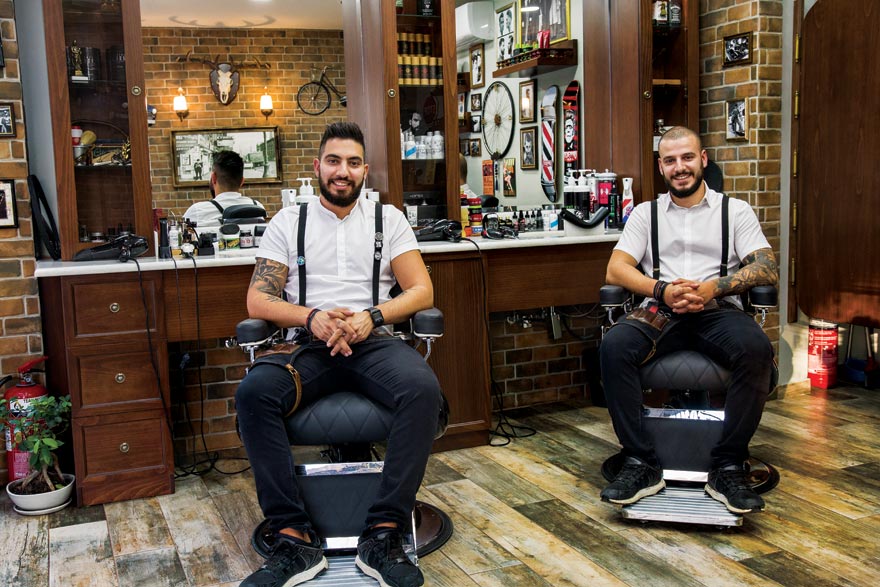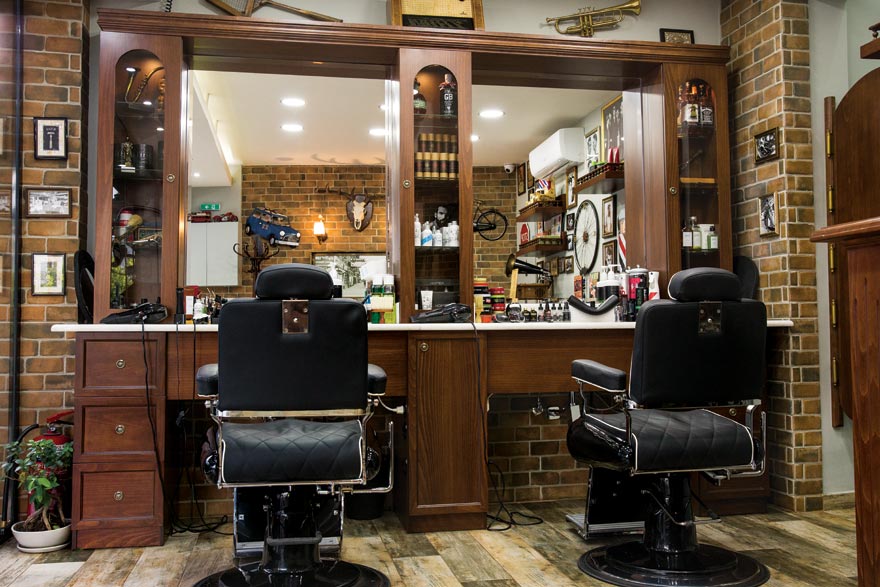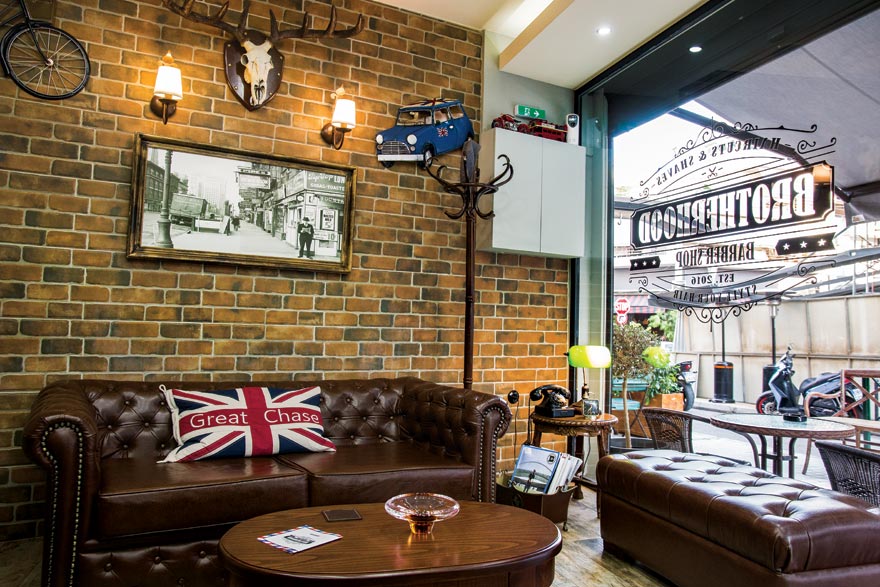 In Peristeri there is a barber shop that will make you think that you have spent another time, with retro aesthetics and classic hairstyles, from what you see in the old Hollywood movies. Responsible for your care are two brothers with passion, who from a young age deal with everything on a man's head and can offer you an enjoyable bath without even getting up from your chair (the old fashion way). You can ask for any type of haircut you like and of course a shave with hot and cold compresses, care oils that smell of finesse and incredible attention to detail. For the friends of the company, there is the possibility of forming a beard and cleaning with a face mask from experienced hands, very promising. Whoever you are, entering Brotherhood, going out, you will have become a gentleman.
◆ Miltiadou 2 Peristeri , 2155457573, fb: Brotherhood Barber Shop
---
Kerk's Barbershop
What men need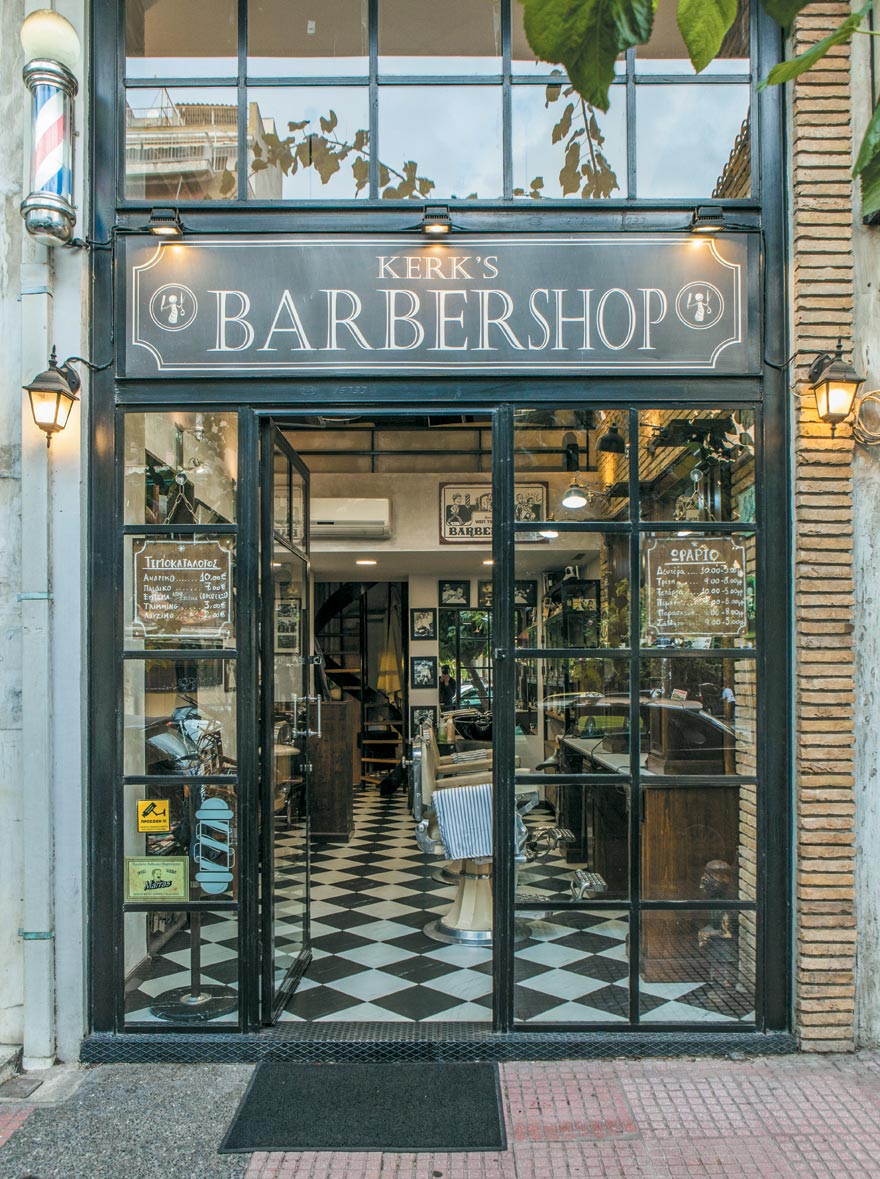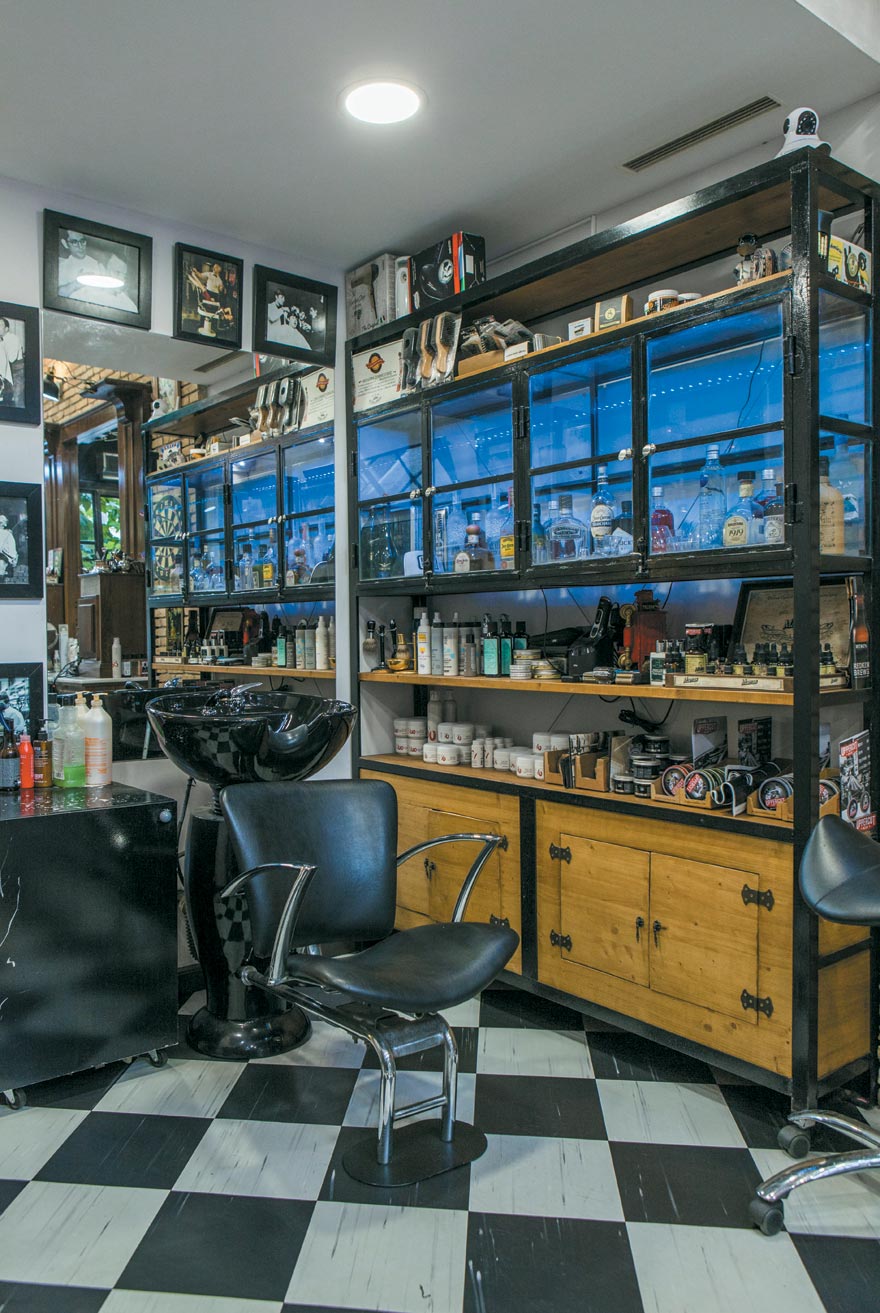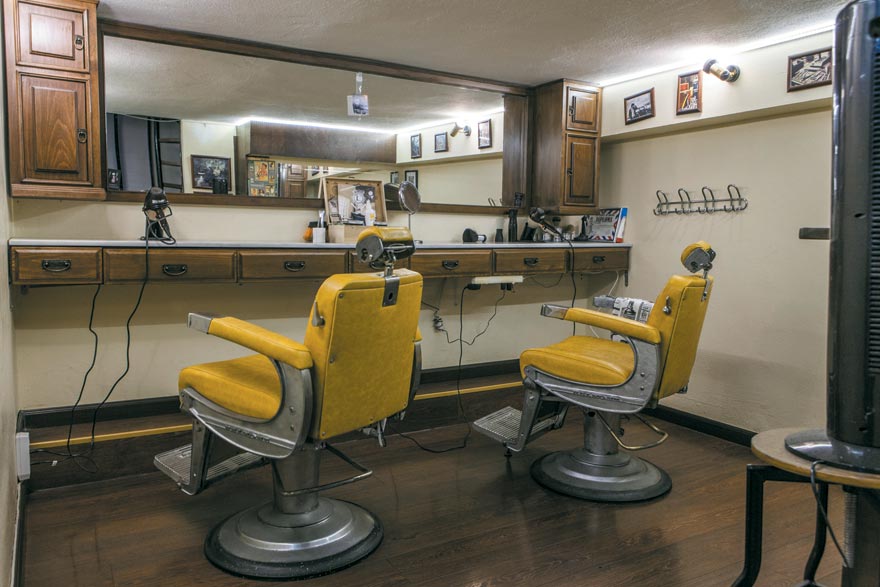 In a warm and beautiful place, designed especially for men, you will discover exactly what suits you. Kyriakos and his team, with knowledge and specialization in personometry, will listen to you, but they will also tell you their opinion, what is it that will suit you best, based on the angles and lines of your face, whether we are talking about haircut, or for beard care. So, you will have style and you will be beautiful. The children here will inform you about all the new trends, while in addition to the beard, they will also take care of your mustache, in a modern and friendly environment. They also undertake haircuts for children (of course for older ages), while they also have a wide range of care products for men, from shampoos, gels, ointments, candles, creams and more. Visit them.
◆ Panormou 11-13, 2130336422, fb: Kerk's Barbershop
---
The Finest Cuts ATH Barbershop
Haircut with vinyl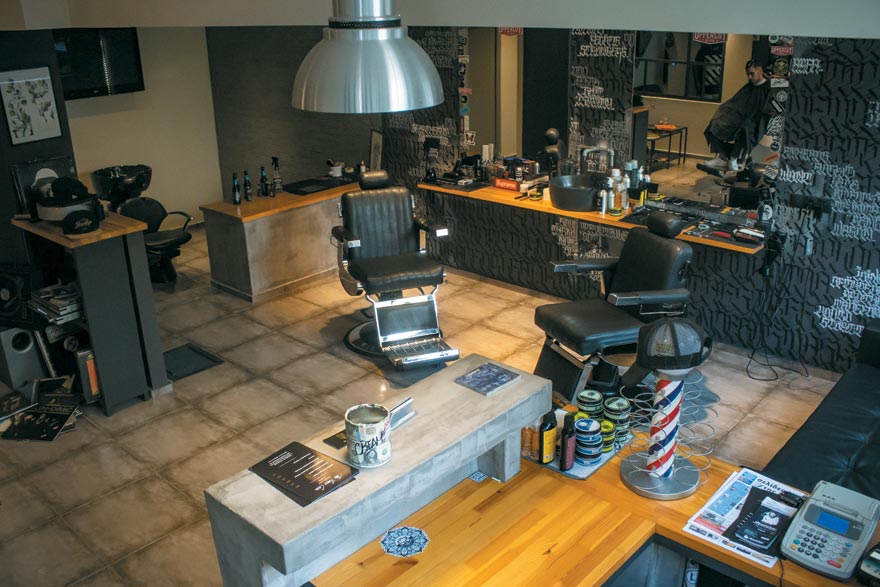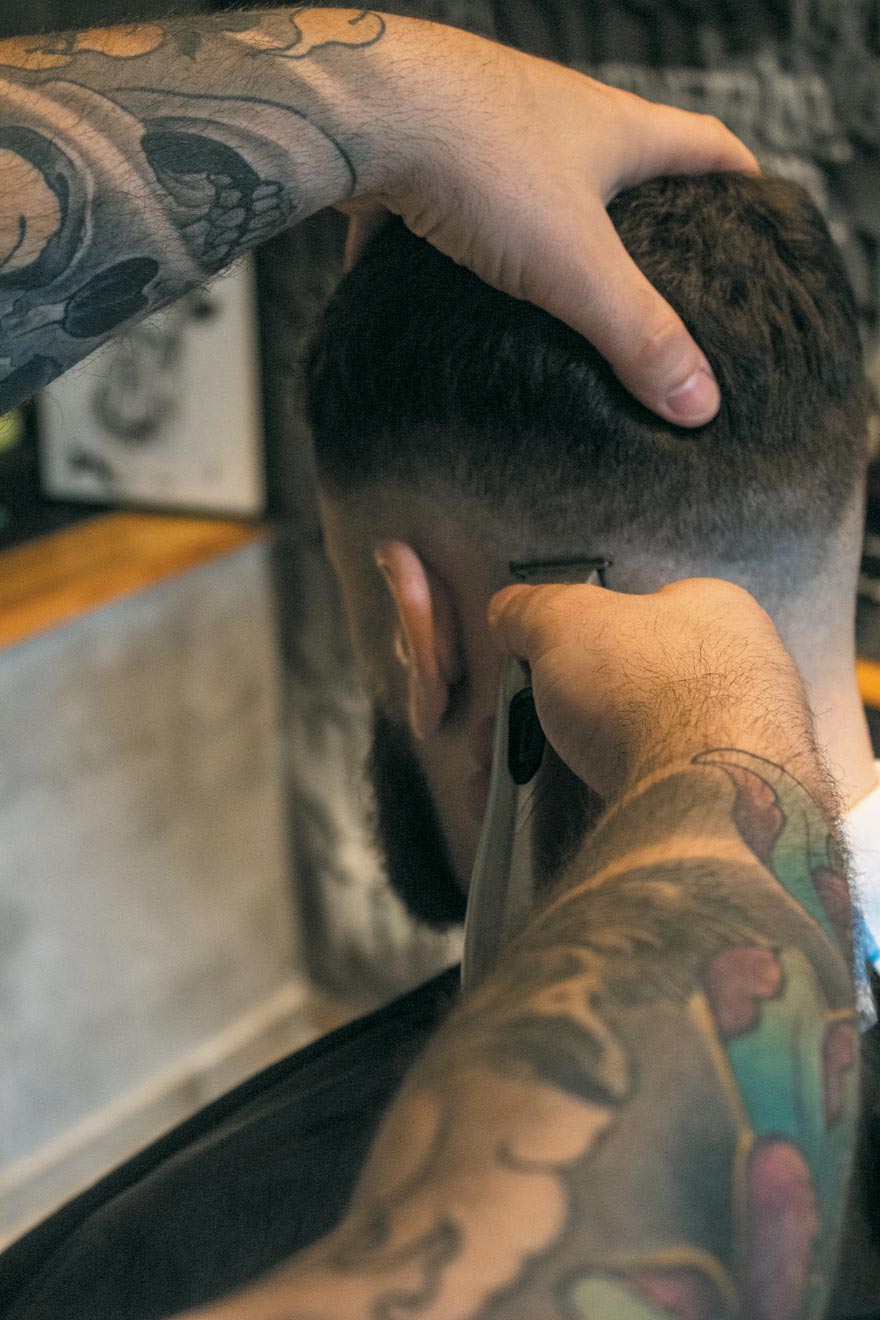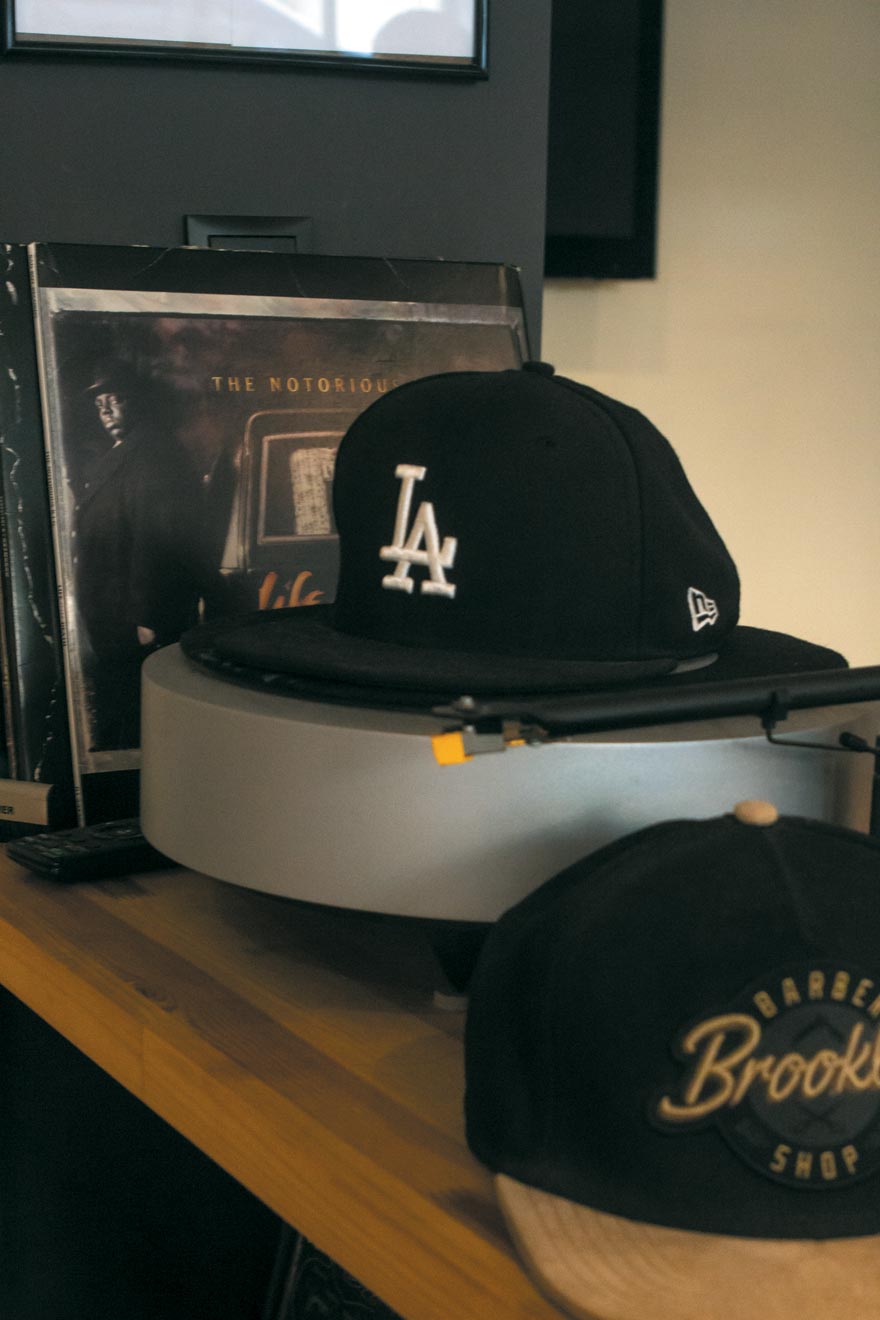 Just a few minutes from the metro of Peristeri you will find a barbaric name and thing, because it will really make you feel … the finest! Cleverly decorated with an aesthetic that combines modern street culture with hip hop, at Finest Cuts you will have the opportunity to get clean-cuts and shaves at extremely affordable prices (10 euros per haircut). Vinyl with great music will be playing next to you and the hands of the experts will treat you as you deserve while you will relax. The owner and inspirer of the whole venture is a man of music and like any other superhero he has two identities, head barber during the day and rapper at night in the bands Athens Finest and Athens Giants. In addition to an updated barber shop, It is a pre-sale point for the biggest events in the city and it even has its own merch that you can buy, but also a complete art space that you should definitely visit at some point. Razor sharp / futuristic cuts / state of the art …
◆ Miltiadou 13-15, Peristeri, 2105747563, fb: The Finest Cuts ATH Barbershop , Insta: thefinestcuts_tfc
---
Rooster's Barbershop Athens
The ultimate men's grooming ritual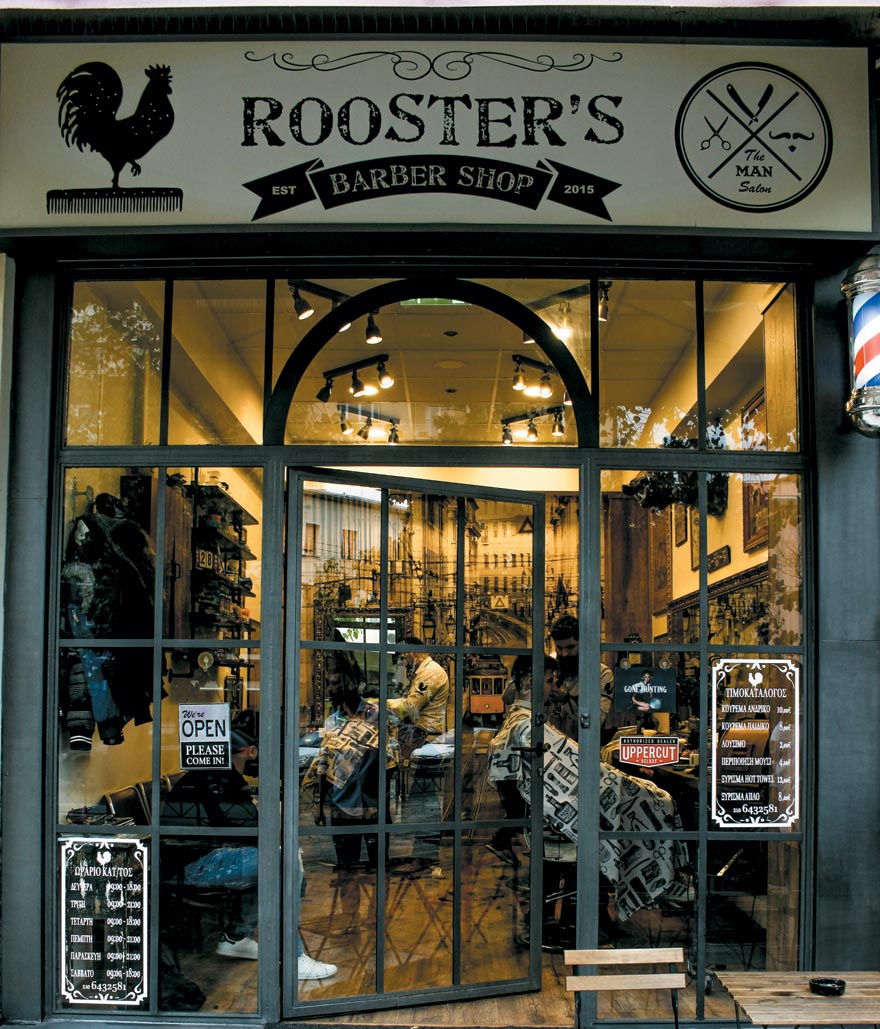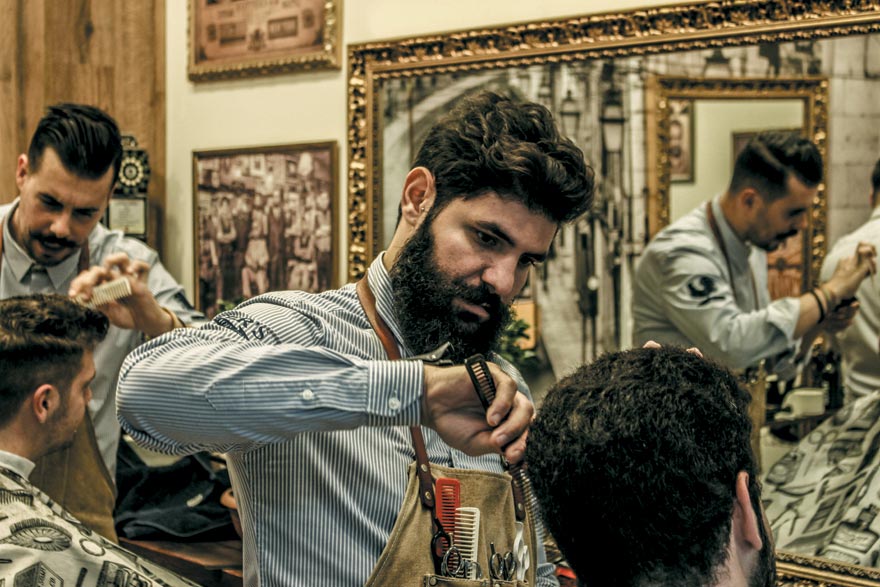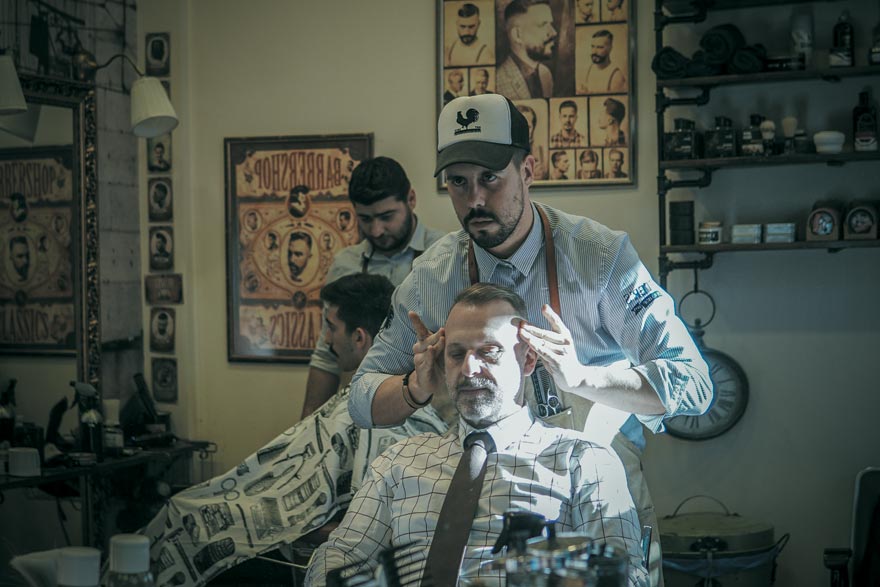 Rooster's Barbershop Athens brings the man back to his natural environment. In a space with vintage americana aesthetics that brings more to a hangout, or even better to a man cave, than a barber shop, every man can be left in the experienced hands of the Rooster's team. Traditional shaving with a face mask and hot and cold compresses for the necessary preparation and the proper finishing of a shave respectively, grooming and grooming with the best products on the market, haircut with scissors or machine, as well as what has made Rooster's stand out. After the end of any service, each man is offered a relaxing neck and shoulder massage. And don't be surprised if you see customers crawling outside or inside the Barbershop with a hot espresso or a cold beer.
◆ Leof. Alexandras 209, Athens , 2106432581, www.roostersbarbershop.gr , fb: Roosters Barbershop , Insta: roosters_barbershop_athens